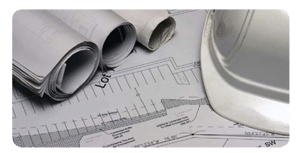 A home's general condition is considered during a VA appraisal.  VA Minimum Property Requirements or "MPR" are an important part of the VA loan process.  VA uses 3 standards to evaluate a home:
1. Safety
2. Soundness
3. Sanity
A VA appraiser evaluates each home and measures it against these three criteria.  If a home's condition violates any of these standards the violation needs to be resolved.
Minor cosmetic deficiencies are not grounds for ineligibility however they can impact the appraisers valuation of the home.
Examples of VA Property Requirements
Each home must have space for each of the following:
Living
Sleeping
Cooking and dining
Sanitary Facilities
Property needs a stove installed
Mechanical Systems (Pool, Plumbing, Heating/Cooling, etc…) must:
Have reasonable utility, durability and economy (aka – must be in good shape)
Be safe to operate
Pool must be functional at the time of closing
Heating must be adequate and comfortable for living conditions
*Home with a wood burning stove must also have a conventional heating system.
*Homes with a solar heating system must be 100% backed by system as reliable as a conventional heating system
*Air conditioning not required
Water Supply Requirements – each property must have:
Domestic hot water
Continuing supply of safe/potable water for drinking and other household uses
Sanitary facilities and a safe method of sewage disposal
Roofing – The property's roof must:
Prevent entrance of moisture
Provide reasonable future utility, durability and economy of maintenance
VA also has a set of specific guidelines relative to a property's crawl space(s), ventilation and electricity.  
Arizona VA Loan Resources:
VA Mortgage Overview
VA Loan Eligibility (COE)
Closing Cost Rules VA
VA Non-Allowable Fees
VA Funding Fee
Loan Limits VA
VA Streamline Refinance
Contact The HOUSE Team if you have any questions about VA's MPRs.
Team Phone:  602.435.2149
Team Email:  Team@JeremyHouse.com