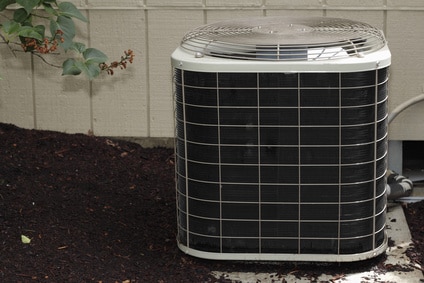 The FHA escrow hold-back program helps FHA borrowers finance repair costs.  The subject repairs are those required by an FHA appraiser and/or FHA underwriter.  Examples include:
Broken air conditioner
Cracked window
Exposed wiring
The FHA escrow hold-back program allows an FHA home-buyer to purchase their home first and then complete repairs after closing on their Arizona FHA loan.
FHA Escrow Hold-back Eligible Repairs
Eligible escrow hold-back repairs must be listed on the appraisal by the FHA appraiser and/or underwriter as a violation of FHA's minimum property standards.  Borrower desired renovations/repairs do not qualify (unless they are also required by an appraiser or underwriter).
Maximum Amount Financed
The FHA escrow hold-back program allows an Arizona FHA buyer to finance up to $5,000 in repairs.
– If the required repairs cost exceed $5,000 either the buyer or the seller can cover the excess themselves with underwriting approval
– If the repair costs exceed $5,000 the borrower may also apply for an FHA 203k loan 
Loan Type(s) Used With This Program
Borrower must use an FHA loan when utilizing the FHA Escrow Hold-back Program.
Maximum Time to Complete Repairs 
The FHA escrow-holdback allows up to 30 days after closing for the repairs to be completed.  30 days is measured from the date the loan closes (on both refinances and purchases).
Contractor Regulations
The FHA Escrow Hold-back program will allow up to 3 contractors.  The contractor(s) cannot be the borrower, a family member, realtor/loan officer involved in the transaction or the borrower's employer.
Contractor(s) are approved by our Renovation department.  Documents needed to review/approved a contractor include:
Contractor Permit Advisory
Borrower Acknowledgement of Repair Escrow
Borrower's Contractor Acknowledgement
Applicable licenses
Liability Insurance
BBB info/trade association memberships
Other Renovation Loans
HomeStyle Reno Loan
VA Escrow Holdback
FHA 203k
Build or Repair a Pool Reno Loan
USDA Escrow Holdback
Arizona FHA Resources
FHA Loan Overview
Property Requirements
FHA 203k
Mortgage Insurance
Streamline Refinance
Contact The HOUSE Team to learn more about how our FHA Escrow Hold-back program can help you fix repairs that an FHA appraiser is requiring.
Team Phone:  602.435.2149
Team Email:  Team@JeremyHouse.com
By Jeremy House
Google