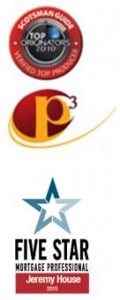 opens IMAGE file
JEREMY HOUSE
NMLS# 184066
BKBR# 0134953
Branch Manager/Sr. Loan Officer
Member of PrimeLending's Presidents Club (2009, 2010, 2011,2018), Member of PrimeLending's Chairman's Club (2012, 2013, 2014, 2015, 2016,2017), Named Top 1% of Loan Officers Nationwide by Mortgage Executives Magazine, (2011, 2012, 2013, 2014, 2015, 2016, 2017, 2018), Named in the top 250 Loan officers Nationwide by Mortgage Executives Magazine (2014, 2015, 2016), Five Star Mortgage Professional Winner (2015, 2016,2017,2018).
Originally from upstate New York, Jeremy moved to Arizona to finish his education at Arizona State University. With a deep commitment to exceeding his client's expectations in both the area of knowledge and service Jeremy has continued his education in the mortgage industry by earning his Certified Mortgage Planning Specialist designation from the C.M.P.S. Institute and by graduating from the Xinnix Mortgage Academy. Both of these organizations included instruction from the mortgage industry's top trainers. Jeremy consistently ranks in the top 1% of loan officers nationwide.
He has also been named as 1 of the top 200 producing Loan Officers in the Nation (Mortgage Executives Magazine). The HOUSE Team accomplishes this with a proactive and detailed approach to each client's loan. Closing each and every loan on time* and without surprises is paramount to the HOUSE Team's success.
When you deal with The HOUSE Team, you can rest assured that your mortgage and your home buying experience are both in great hands.The home buying process should be a time filled with excitement and anticipation and the HOUSE Team is determined to keep it that way by offering his clients the best communication, support, loan product options and turn around times possible.

Peter Marthaler
NMLS# 184066
BKIBR# 1015162
The HOUSE Team: Team Loan Officer

Pete is responsible to help clients through the entire loan process. His primary function is to help The HOUSE Team clients understand what the best mortgage option is for their particular circumstances. Pete guides clients through each step of the home loan process so that they are comfortable with their experience and understand what is happening and why.
*On time closing and fast processing dependent on many factors including receiving timely documentation from the borrower