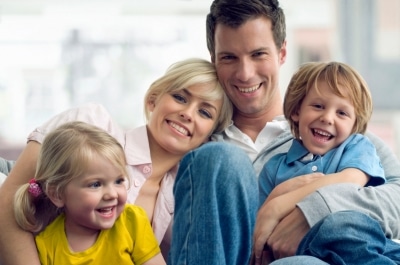 An Arizona FHA home loan is a great option for many Phoenix area home-buyers.  FHA gives many Americans the option to become homeowners.  FHA offers a minimal down payment, have competitive interest rates and provide flexible underwriting guidelines. The HOUSE Team can close your FHA loan in a just a few weeks and is your go to Arizona FHA Lender.
Benefits of an Arizona FHA home loan:
Low Down Payment
Flexible Debt to Income Ratio
Flexible Credit Guidelines
Competitive Interest Rate
Co–Borrowers Allowed to Help Qualify
No Pre–Payment Penalty
Learn more on FHA financing on The HOUSE Team's blog
Basic FHA Mortgage Requirements
What can FHA loan be used to buy?: Primary residence purchases only Maximum Loan Amount: $294,515 for single family home in Maricopa County, Arizona Down Payment Requirement: 3.5% of the purchase price Available Loan Terms: 5yr or 7yr ARM, 15 and 30 year fixed mortgage Is Mortgage Insurance Required? Yes Learn more Are there property Eligibility Requirements: Yes Learn more  Income Eligibility Requirements: No minimum or maximum income limits Maximum Debt to Income Ratio: Contact us for more information Minimum Required Credit Score: Contact us for more information Are Seller Paid Closing Costs allowed: Yes Learn more  Are gift funds allowed? Yes Learn more 
Get Pre-approved for an FHA Loan Today
Contact The HOUSE Team today to learn about your FHA home loan options.  You can also apply online.
Arizona FHA Loan Resources:
Escrow Holdback – FHA FHA 203k Property Requirements – FHA Streamline Refinance FHA Mortgage Insurance
History of the FHA Home Loan Program
The acronym "FHA" stands for the Federal Housing Administration.  In 1934, the housing market in the United States was falling apart. Mortgages required 50% down and were often due in full in just 3 to 5 years. Consequently, homes were owned only 4 out of 10 times by the occupant.  As a result, Congress created the FHA in 1934 to provide and insure mortgages. Due to the FHA home loan program, millions of Americans have become homeowners. As a result, home-ownership in the United States has reached an all time high. Furthermore, FHA continues to evolve and adapt to ensure that Americans have access to mortgage products that provide them with the opportunity to own their own home. Team Phone:  602.435.2149 Team Email:  Team@JeremyHouse.com