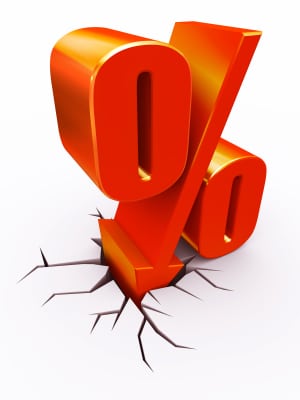 FHA homeowners can take advantage of low Arizona FHA mortgage rates regardless of how much their home is worth.  AZ FHA Streamline refinance rates can help an FHA homeowner reduce their FHA mortgage payment without having to jump through all the hoops they had to when they bought their home.
Advantages of an FHA Streamline
NO Appraisal Required
NO Income Verification Required
Basic FHA Streamline Guidelines
FHA homeowner must have made at least 6 payments on their FHA mortgage
FHA homeowner must benefit financially
FHA Streamline Process
An FHA Streamline Refinance is a simplified FHA mortgage refinance.  Some of the requirements associated with a typical mortgage are not required with an FHA streamline (including the need for an appraisal and to verify income).
Step 1: Apply with your Mortgage Lender
Step 2: Provide documentation requested by your Mortgage Lender (see below)
Step 3: Sign a disclosure package provided by your Mortgage Lender
Step 4: Sit back while your Mortgage Lender processes your FHA streamline
Step 5: Close on your FHA Streamline and save money!
FHA Streamline Documents Needed
Clear copies of you/your spouses ID's
Copy of the "NOTE" for your current FHA loan
Copy of the "HUD-1" for your current FHA loan
Copy of the most recent mortgage payment statement for your current FHA loan
Contact information for your current homeowner's insurance company
Signed disclosure package
FHA Streamline Helpful Hints
Always close your FHA streamline at the end of the month
You "skip" the monthly mortgage payment following your close
You will receive a refund check from your current escrow account 2-4 weeks after you close on your new FHA Streamlined Mortgage
Team Phone:  602.435.2149
Team Email:  Team@JeremyHouse.com