FHA Back to Work Program Overview
FHA's Back to Work Program can help those who find themselves 1 year (or more) beyond a short sale, foreclosure, bankruptcy or deed in lieu of foreclosure. This opens in a new windowprogram is a great option for those that suffered a loss of income due to the downturn in the economy.
Basic FHA Back to Work Requirements
Have had a reduction in income of at least 20%
Reduction in income had to last at least 6 months
Reduction in income must be related to economic event
Reduction in income must have occurred prior to the event
Re-established credit in the most recent 12 months
A borrower must also meet regular opens in a new windowFHA guidelines and any FHA Back to Work related overlays.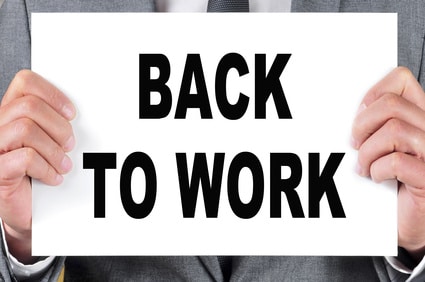 FHA Back to Work Requires Counseling
The FHA Back to Work Program requires each eligible borrower must attend and complete a home counseling course. The counseling must be completed prior to any buyer executing a purchase contract on an Arizona property.
To get started to see if you can take advantage of the FHA Back to Work program call The HOUSE Team today.
Arizona FHA Loan Resources:
FHA Loan Overview
FHA Property Requirements
FHA Escrow Holdback
FHA 203k
FHA Mortgage Insurance
FHA Streamline Refinance
Team Number: 602.435.2149
Team Email: Team@JeremyHouse.comcreate new email
By Jeremy House