Arizona HOME in 5 Program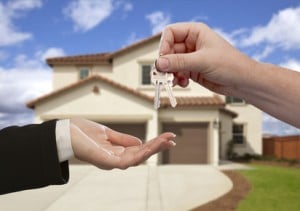 The Arizona HOME in 5 program is an outstanding down payment and closing cost
assistance program that can be used by Phoenix area homebuyers that fit the programs
guidelines. This grant program provides money to eligible borrowers that does not have
to be paid back.
What Does HOME in 5 Offer Arizona Homebuyers?
HOME in 5 offers a grant equal to 5% of the borrowers loan amount to be used toward down payment and/or closing costs. Eligible veterans can receive a 6% grant also to be used toward down payment and/or closing costs.
The program can be used in conjunction with the following loan types:
USDA
HOME IN 5 SUCCESS STORY
Basic Program Guidelines:
Maximum Purchase Price: $300,000
Location: Home/property must be located within Maricopa County
Property Type: New or existing 1 – 4 unit, detached OR attached condo, town homes (must be a residential unit)
Credit Score Required: 640 minimum
Debt to Income: 45% maximum
Income Limits: $88,340 gross per year maximum (this is the max that the borrower(s) on the loan can earn)
First Time Buyer Requirement: No – buyer does NOT need to be a first time buyer
Occupancy: Home must be purchased as a primary residence (borrower must occupy within 60 days of loan closing)
US Residential Status: Borrower must be a permanent US Resident
Home Inspection: A home inspection is required
Home buyer Education: Borrower must attend home buyer education course (see below for more information)
Mandatory Home buyer Education Information:
A borrower using HOME in 5 may choose from any of the current HUD approved housing courses to meet HOME in 5 Home buyer Education requirements
Click opens in a new windowHERE for a list of approved courses
Online Home buyer Education Resources for HOME in 5
Neighborhood Housing Services of Phoenix: Sandra Acosta – 602.258.1659 or sacosta@nhsphoenix.org

create new email

Genesis Housing Services: 480-306-5161 or help@genesis.org

create new email

(website: www.genesis.org)
*Important HOME in 5 Information:
The appraisal must indicate that the home has AT LEAST a 30 year remaining useful life
Not allowed to be used in conjunction with a construction to perm loan
No cash back to borrower
No minimum loan amount (follow lender's minimum loan amount guidelines)
No prepayment penalties
No recapture tax
Not to be used with a refinance
No reserve requirements (follow lender's reserve requirements)
Availability of funds is subject to change without prior notice
See lender for specific HOME in 5 charges/closing costs
The HOUSE Team has experience helping clients leverage The HOME 5 program to achieve their dream of Arizona home ownership. The program is simple, quick and a borrower can close within 30 days or less using this program. Call us today to find out if this program can help you: 602.435.2149 or email: Team@JeremyHouse.comcreate new email.
By Jeremy House
Google
opens in a new windowHOME in 5 Arizona Mortgage