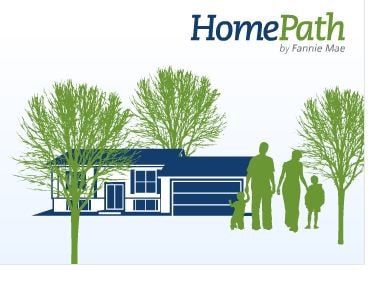 Arizona HomePath Financing is an excellent mortgage option that can help Phoenix area homebuyers and investors purchase a home with less money down and no mortgage insurance. The HOUSE Team is your Arizona HomePath Lender and will help guide you through the Arizona HomePath mortgage process and can close your HomePath loan within just 2 weeks.
HomePath financing offers a buyer 4 MAJOR ADVANTAGES:
Low Down Payment (as little as 5% down)
No Mortgage Insurance Required
No Appraisal Required
Homepath also provides an option to help an Arizona buyer finance repairs on qualified Homepath Renovation properties – click here for more Homepath Renovation information.
What is HomePath Financing?
A.
HomePath Financing is a special mortgage product that is designed to help Arizona buyers finance
opens in a new window

Fannie Mae-
Foreclosed properties. A home buyer must purchase a
Fannie Mae foreclosed property
in order to use a HomePath mortgage
Occupancy Types Allowed
A. HomePath allows a home buyer to finance a home under the following different occupancy types:
Occupancy Type
Owner Occupied Buyer
Second/Vacation Home Buyer
Investor/Rental Purchase
Where can you find HomePath eligible Arizona Homepath properties for sale?
A. Phoenix area HomePath Eligible (Fannie Mae Foreclosed properties) can be found at opens in a new windowhttp://www.Homepath.com.
The HOUSE Team handles everything from processing, underwriting and funding in-house on every Phoenix area HomePath mortgage. As your Arizona Homepath Lender, they are able to help with an on time and quick closing without surprises. Call Jeremy at 602.435.2149 or email him at JHouse@primelending.comcreate new email today to find out more about how a HomePath mortgage can help you purchase your next Arizona home or rental property.
By Jeremy House
Google