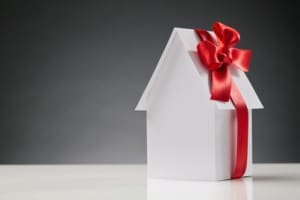 Arizona HOME Plus is an outstanding down payment assistance program.  HOME Plus can be used in all Arizona Counties (including Maricopa) except Pima.  HOME Plus gives funds to eligible borrowers that do not have to be paid back.
Benefits of HOME Plus
HOME Plus provides eligible buyers with a financial grant.  The grant amount is based on the borrowers loan amount and depends on the scenario.  Grant funds may be used toward down payment and/or closing costs.  Grant funds DO NOT need to be paid back.
HOME Plus Requirements
Loan Types Allowed: Conventional, FHA, VA and USDA (County Specific)
Maximum Purchase Price: $371,936
Location: Home must be in any Arizona County except Pima County
Property Type: New or existing single family, condo & town-home
Credit Score Required: Contact us for more info
Debt to Income: Contact us for more info
Income Limits: $92,984 gross per year maximum 
First Time Buyer Requirement: No
Occupancy: Home must be a primary residence
US Residential Status: Permanent or non-permanent allowed 
Home buyer Education Required: Yes
Additional HOME Plus Information
The appraisal must indicate that the home has AT LEAST a 30 year remaining useful life
Not allowed to be used in conjunction with a construction to perm loan
No cash back to borrower
No minimum loan amount (follow lender's minimum loan amount guidelines)
No prepayment penalties
No recapture tax
Not to be used with a refinance
No reserve requirements (follow lender's reserve requirements)
Availability of funds is subject to change without prior notice
See lender for specific HOME Plus charges/closing costs
The HOUSE Team is excited to offer the HOME Plus mortgage option for Arizona buyers.  The program is simple, quick and a borrower can close within 30 days or less using this program.  Call us today to find out if HOME Plus can help you.
Team Phone:  602.435.2149
Team Email:  Team@JeremyHouse.com
Other Down Payment Assistance Programs
By Jeremy House
Google